All I needed & nothing I didn't... everything fit with room to grow
ALL THAT I NEEDED AND NOTHING I DIDN'T.
EVERYTHING FIT IN THE PENDLETON WITH ROOM TO GROW!
From my experience working in with Bruce Pendleton, no one stands more firmly behind their products. That being said, Pendleton safes are secure inside and out.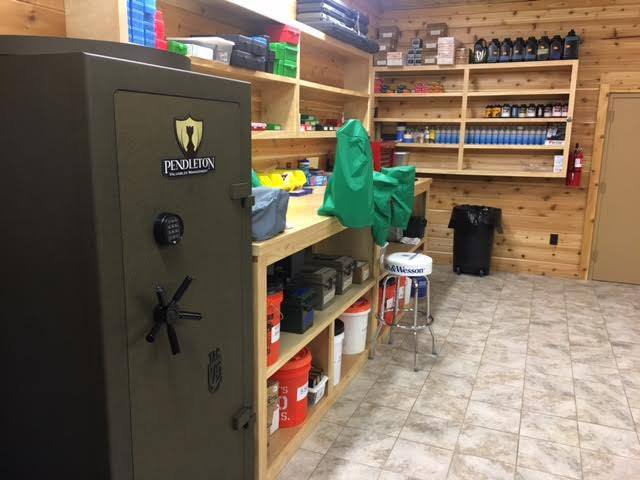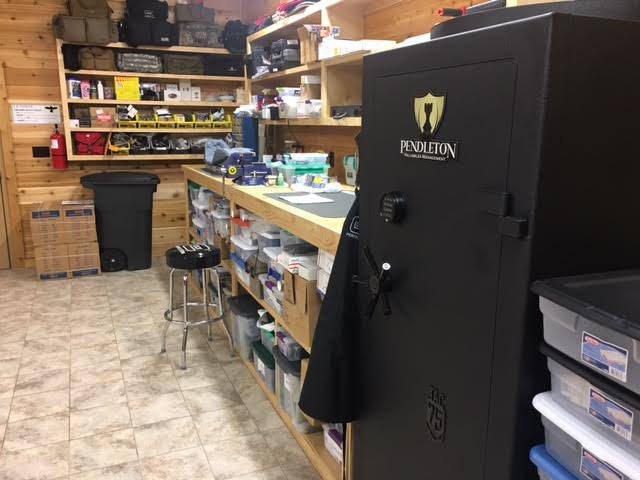 Not long after discovering the rush of shooting AR15 rifles, I developed an interest in building AR's. I had one of those square safes that reportedly held 15 long guns. It would likely hold a dozen long guns, as long as they were shotguns or rifles that had no optics mounted on them.

Turned out I had a real niche for assembling AR15's and AR10's but had no safe space to secure them. My friends all bought rifles I built, but I still had more than I could secure. I saw a magazine ad that had a very different safe design. It was a Pendleton ad. Fortunately there was a security company in my area that had a Pendleton Safe I could go and inspect. As soon as I saw the unique and practical design, I knew I had located the solution for my gun storage dilemma. I called Pendleton safes to ask questions and gather information. I soon got a phone call from Bruce Pendleton in response to my inquiry. Bruce started firing questions at me regarding my needs. Since I build AR's from very short SBR's to long barreled precision rifles, and had a huge collection of tactical pistols, I was skeptical that Bruce produced a safe that would satisfy my unique needs. Bruce said, "Wayne, I just developed a safe called the TAC75 that I believe will work perfectly for you." I sent Bruce a list of my gun specifications and their numbers, and he immediately got to work on my safe. In all the years of business I've conducted in my life (I'm closing in on 60), I have never worked directly with the owner or one that was so involved in customizing an order to my specific needs.

When my TAC75 arrived I was amazed that it was all that I needed and nothing I didn't need. No wasted space. The "lazy Susan" multi-level concept was so foreign but so perfect. I opened the door and the LED lights were incredibly bright. Wow! No more hunting around my safe with a flashlight to locate something. The security design was impressive and its 1200 pound weight makes it like a tank. At the time I probably had 30 long guns and 25 pistols. Everything fit in the Pendleton, with room to grow. Unlike the big square safes, my optic equipped rifles fit fine, and all my long guns have optics to match their purpose. My rifles have everything from mini red dots to big honking 5-25X56 scopes. It took me on couple years to fill that safe up. My company, Duddlesten Rifle Works, was rapidly growing and I knew I'd need to invest in a second safe. I called Pendleton Safes again, and again Bruce became personally involved in development of my second TAC75. He had just finished working his booth at a show, had unknown number of orders, but still built my safe to my exact specifications in a timely fashion. I needed to expand my business, so I built a stand alone shop on my farm in east Texas with my Pendletons being the center pieces. My TAC75's are not only functionally perfect, but they are beautiful safes. I want people to walk into my shop and notice my Pendleton safes before they looked around at the rest of my shop. From my experience working in with Bruce Pendleton, no one stands
more firmly behind their products. That being said, Pendleton safes are secure inside and out.
Duddlesten Rifle Works
Grapeland, TX